Primary Features of AFT Fathom 11
Model your centrifugal and positive displacement pumps to account for

Shifting performance curves through variable speed control and impeller trimming
Viscosity corrections using standards from the Hydraulic Institute
Wire-to-water efficiency including pump, motor and variable frequency drive efficiencies, used to size motors and evaluate power usage
Acceleration head loss for positive displacement pumps
NPSH evaluation

Track all your design variants and potential operating conditions in a single file with Scenario Manager
Use integrated, customizable graphing and reporting to make analysis visually intuitive
Evaluate Pump and System curve interaction including composite head and efficiency curve
Calculate the capital costs of pipes and components as well as operating energy expenses
Leverage built-in libraries of fluids and fittings to build your own database upon
Consider viscosity and frictional effects from non-Newtonian viscosity models or non-settling slurries
Size motors and evaluate power usage by considering wire-to-water efficiency (including pump, motor and VFD efficiencies)
Import piping layouts from CAESAR II® Neutral files, PCF Files, and GIS shapefiles regardless of source
Integrate with Excel to import model data and export output data
Ensure a design adheres to industry standards such as API 526, ANSI/HI 9.6.3, API 610, or NFPA Standards
Account for heat transfer effects in pipes and heat exchangers
Built-in libraries of fluids (including NIST REFPROP and ASME Steam Tables) and fittings which can be extended and customized
Optional Chempak add-on utility provides a thermophysical database of almost 700 fluids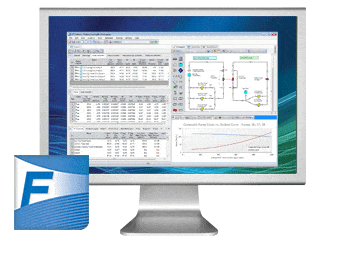 Designed for fluid systems containing:
Water
Petroleum and refined products
Chemical products
Cryogens
Refrigerants
Low velocity gases
And more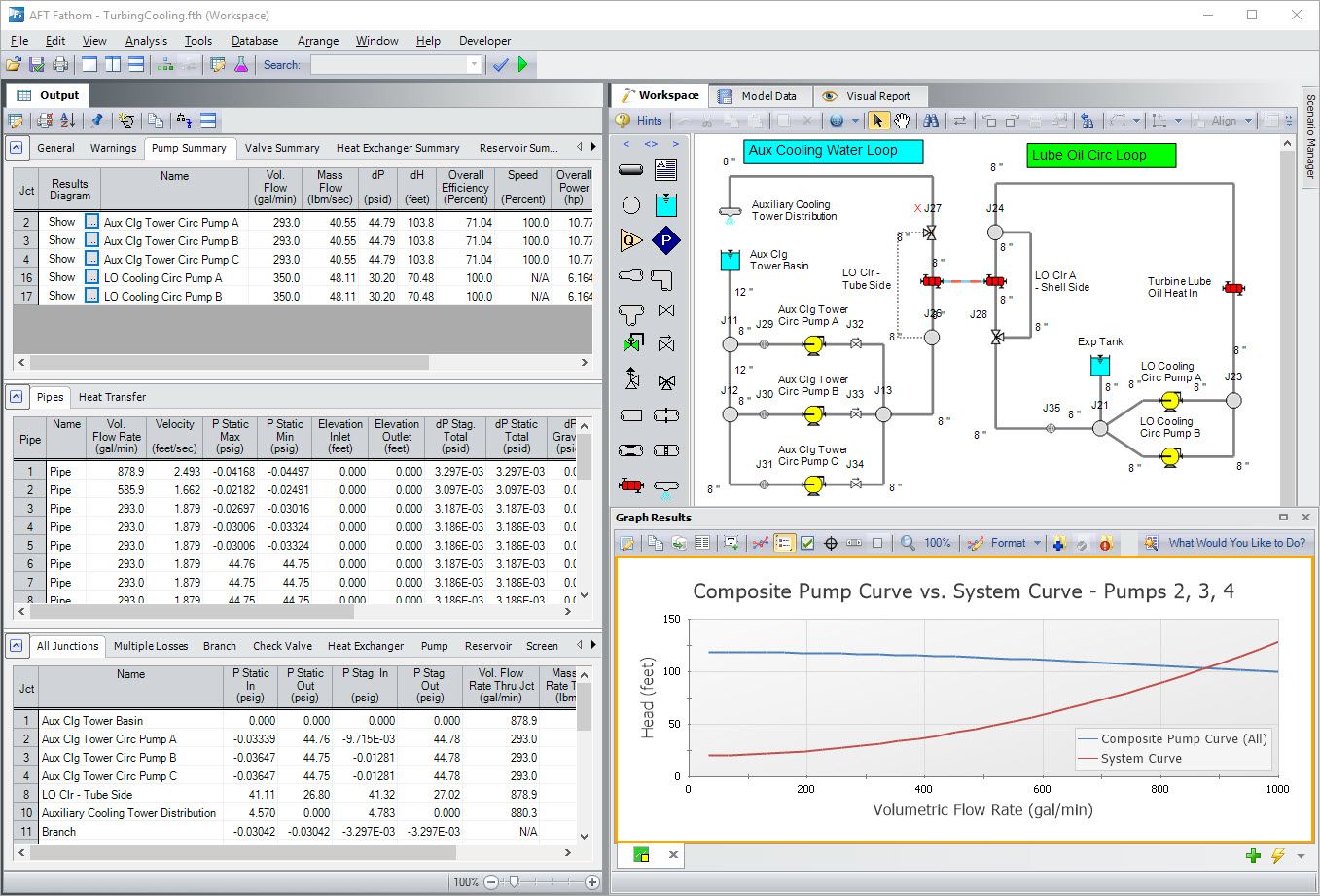 How does it work?
AFT Fathom's hydraulic solution engine uses the Newton-Raphson matrix iteration method plus proprietary methods developed by AFT to solve pipe flow and duct flow applications. AFT Fathom uses the Bernoulli's Equation and Reynolds Number-based relationships for pipe friction calculation.